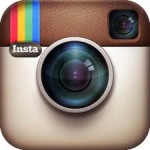 Popular photo-sharing service Instagram, recently purchased by Facebook, has made news by changing its terms of service.  Effective January 16 Instagram will reserve the right to sell a license for a company or individual to use any photographs uploaded by users without any further consent and without compensation.
There is currently no way to opt out other than to close your account, which is what many are doing as a result of this change.
For more information, visit these article links today to determine whether you will keep your Instagram account.
[Update 12/19/2012: Instagram backpedals from changes]