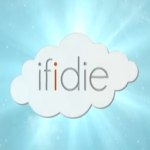 Concerned you might die unexpectedly and your last post might be an embarrassing complaint or ill-advised commentary?  This app lets you designate a final message (or series of messages) that can be posted after you die to make sure your profile wall doesn't end with regrettable "last words."
You can even record a series of entries or videos to post on a regular basis after you're gone.  We haven't used this nor are we endorsing it…just reporting on what appears to be an app worth looking into.
via If I Die: Facebook App Lets You Leave Sweet Last Words.